In recent years, with the popularity of high-rise buildings, according to the national standard GB50016-2014 "Code for Fire Protection in Architectural Design", residential buildings with a building height greater than 54m should have a refuge room, and the door of the room should be a Class B fire door. The fire integrity of the outer window shall not be less than 1.00h. As for the existing hardcover rooms in China, the upper floors above 54 meters will be equipped with a refuge room. Generally, the fire door of the refuge room has a fire resistance limit of about 1 hour according to the requirements of the fire protection, which guarantees that the person can hide in the relatively safe environment of the refuge room as soon as the fire occurs.
Not long ago, a fire broke out in a residential building in Changsha. Fortunately, neither the owner nor the pet dog was in danger. But the two pictures below are enough to prove the importance of the fire door in the bedroom. Let's take a look at the striking contrast between the sides of the fire door in the refuge room during the fire that day.
Outside the refuge door, the side close to the source of fire: the walls and door have been completely blackened. Inside the fire door of the shelter: except for the door frame being blackened, the rest is basically intact.
Comparing the inside and outside of the refuge room The fire door of the refuge room, as a guardian standing on the front line of the fire field, not only needs to be fireproof and thermally insulated to prevent the fire from spreading, but also to prevent smoke from entering the room. Provide the final guarantee for people's survival in the fire.
In 2017, Henan Zhongwo Fire-fighting Technology Co., Ltd. developed and launched the fire door of the refuge room, which perfectly matched the refined decoration style of the real estate. In July, it obtained the refractory window qualification, which better meets the needs of fire fighting facilities in the shelters.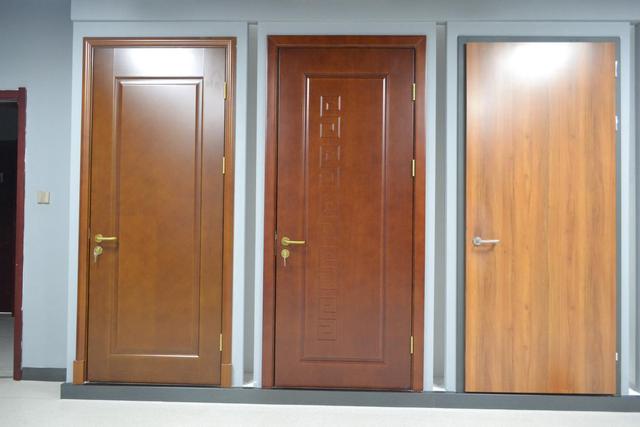 One of the highlights of the fire doors in the above new refuge rooms is the door frames, which are all new wooden fire door frames. It adds high-quality inorganic fire prevention panels in the middle of the door sleeves for thermal insulation to ensure fire protection.
In addition, the door frame of the new door can be personalized according to the thickness of the wall. The overall shape of the door completely matches the color of the ordinary suit door style, which is both beautiful and practical, and is another fist product of various engineering projects.